Greetings from the Worthington Historical Society,
Coming up soon is Night of the Living Dead VII on Saturday, September 16, at 6:00pm in Center Cemetery on Sam Hill Road, less than half a mile from the intersection with Route 112.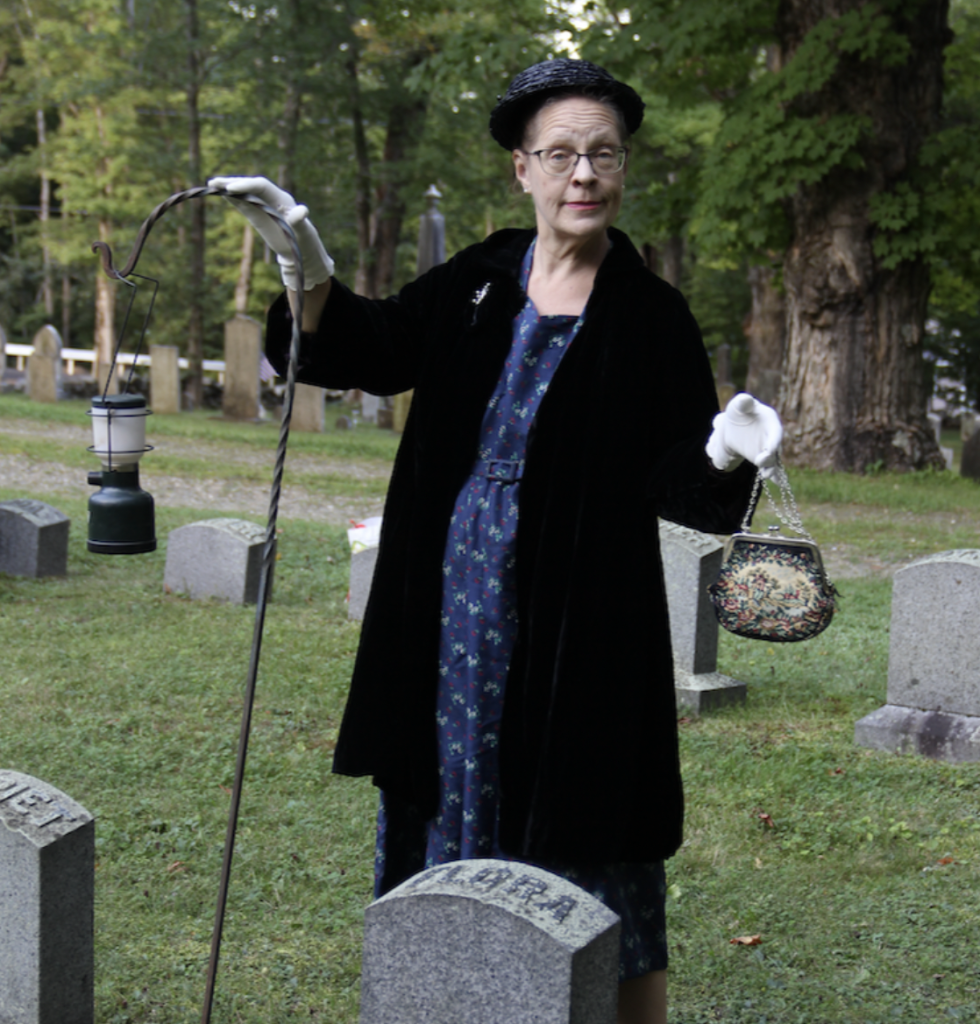 A few resident spirits have set aside this designated time to vent their long-suppressed feelings to the living. The rain date will be the next day, same time. The spirits have no use for money, so admission is free. Bring a lawn chair if you like.
At press time the ghosts scheduled to appear include:
John Watt Jr. (1735-1809), Worthington pioneer, landowner, and man of many trades
Esther Brewster Starkweather (1757-1838), marked "amiable" on her tombstone, the hardworking wife of Worthington's second doctor
Mary Bryant Adams (1814-1889), farmer's wife and Civil War survivor, but what a cost!
Dwight Stone (1817-1901), cotton merchant and rich man of Worthington, for whom cost was no object; and journalist 
Janet Brewster Murrow (1910-2000), married to famous broadcast journalist Edward R. Murrow and a force in her own right.