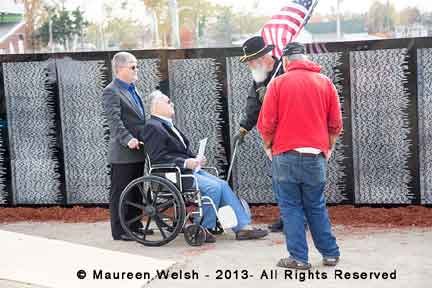 The Dalton American Legion
258 North St, Dalton, MA 01226

Friday, Sept. 15 through the 17th. 
The wall, also referred to as "The Healing Wall," honors the fallen military personnel of the Vietnam War and acts as a reminder of the sacrifices they made.
The names of 58,311 casualties are listed on the 6-foot-tall wall that spans 300 feet. 
There will be an opening ceremony on Friday, Sept. 15, at 9 a.m. The information booth for the wall will be open from 9 a.m. until 9 p.m. during its stay in the Berkshires.