Worthington Walking Trails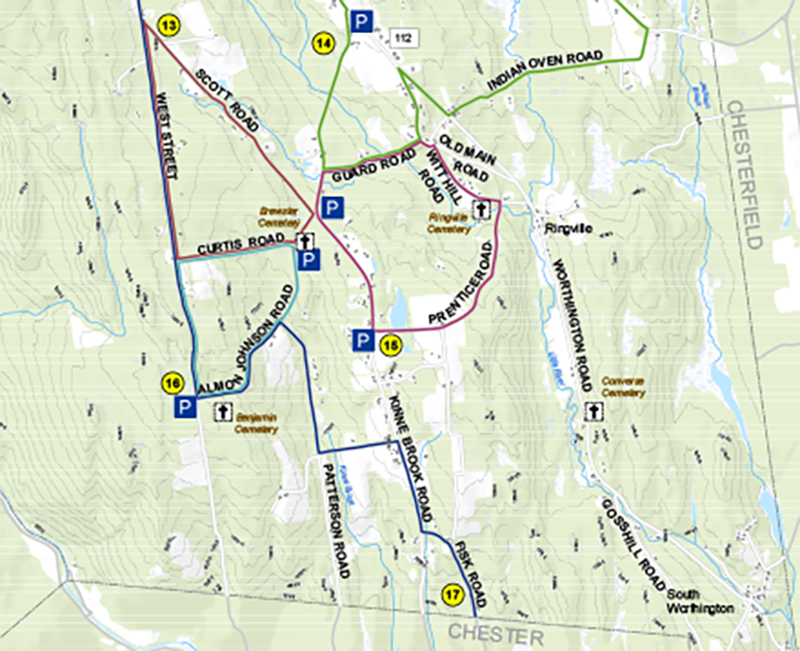 The Worthington Walking Trails Map offers 17 possible walking paths of varying length and difficulty to be found within the town boundaries of Worthington, Massachusetts. All paths are currently on Worthington town roads so are accessible all year round.
Hiking at the Conwell Property
The Conwell Property is comprised of 70 acres of forestland in Worthington along Route 112, and includes a small pond, the top of Eagle Nest Ridge, and 0.5 miles of frontage along the Little River. There are about 3 miles of out-and-back trails for hiking.