A big THANKS to our outgoing Police Chief, Kevin Moran, who has decided to leave the position after serving Worthington for 6 years as Chief!
According to Selectboard Chair, Charley Rose, "I always appreciated Kevin's easy manner and approachability. He took the job seriously and clearly cared about the Town of Worthington."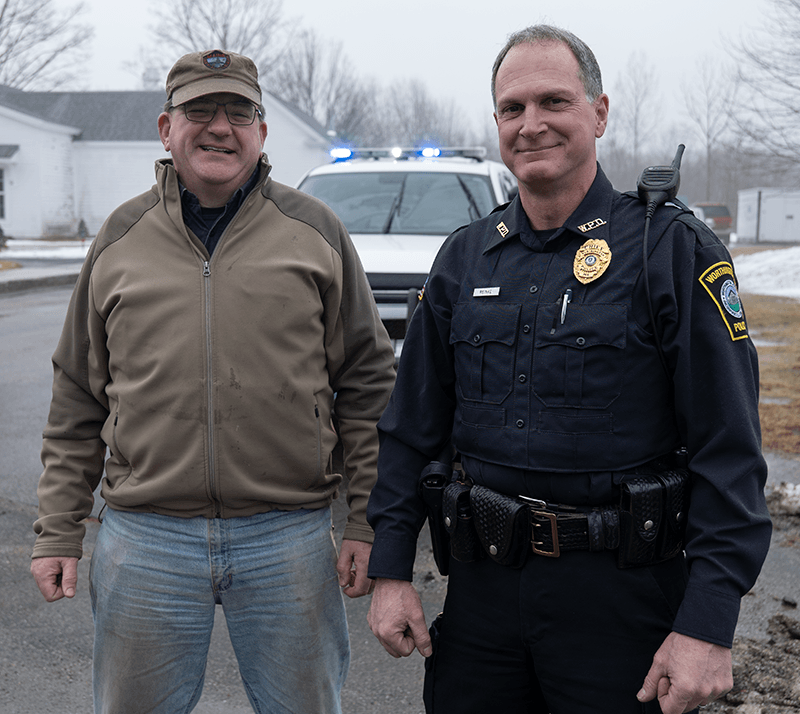 Welcome and thanks to Robert 'Bob' Reinke who has accepted the postion of interim chief. Bob was already a member of the department and has served previously in the Police and Fire Departments.
You may already have also noticed the arrival of Worthington's new (replacement) cruiser, the purchase of which was approved as last Spring's Annual Town Meetinbg.