Saturday, September 7, at 7:00pm
Center Cemetery, Sam Hill Road
Approximately half a mile west of Route 112, between Route 112 and West Street.
Free admission.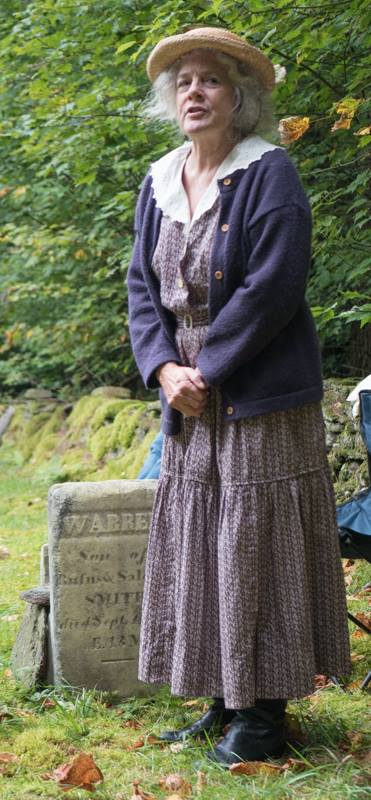 In 2014 the longtime residents of Center Cemetery emerged from their graves to share their inextinguishable memories with the living. Other residents were envious and have waited five years for their moment in the spotlight, including:
Dr. Moses Morse, Worthington's first doctor, whose Tory sympathies won him little love
Sarah Eager, tavern keeper, pioneer and wife of prominent founder Nahum Eager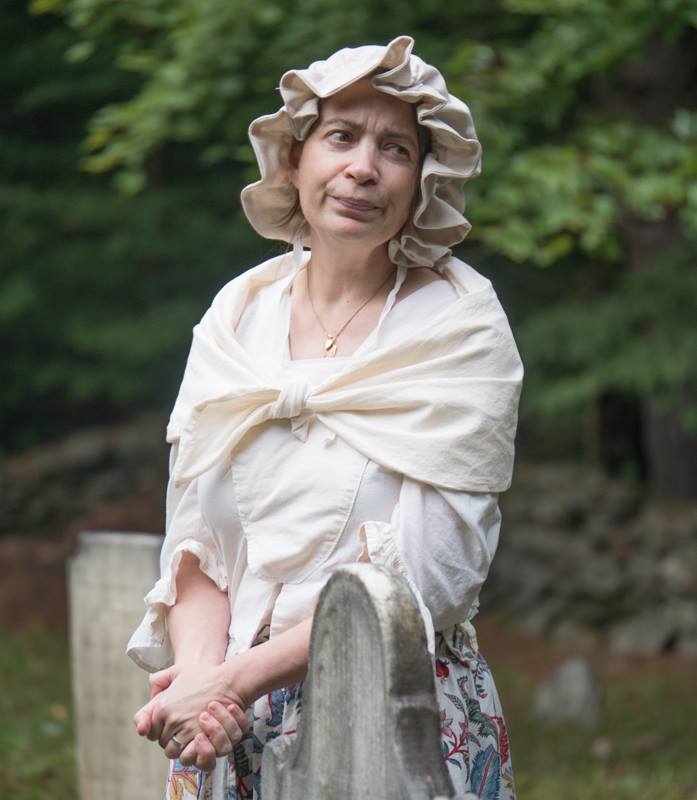 C. K. Brewster, Republican stalwart in Lincoln's time, scion of a famed Worthington family, and operator of the Center Store
Josephine Hewitt, expert pourer of tea, and last survivor of a family that lived in the same Worthington home for nearly 200 years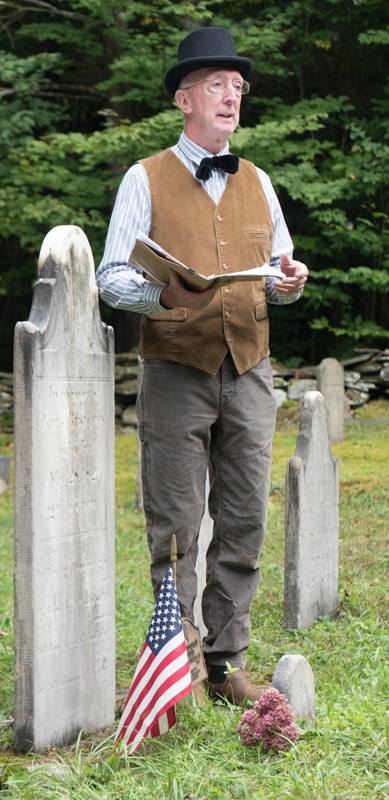 Peter Kent, a Nova Scotian by birth, who shared his farming and practical skills with many Worthingtonians during the early 20th century
Florence Glidden, an artist and summer resident who became a full-time Worthington booster in the 1950s, founding the Palettes and Trowels Club
Jim Downey, Sheila Kinney, Kevin O'Connor, Diane Brenner, Richard Mansfield, and Maddie Cahill will serve as avatars of the deceased.
Last year's ghost gathering at Benjamin Graveyard has been chronicled on our blog, The Corners – click here to experience Afternoon of the Living Dead.