Worthington School District
147 Huntington Road
Worthington, MA 01098
413-238-5856
gmorsedobosz@hr-k12.org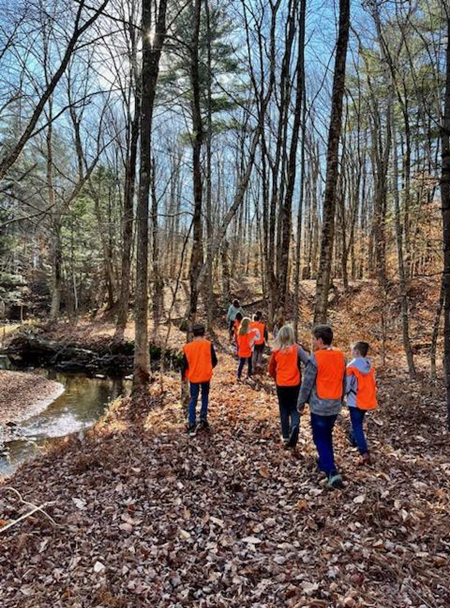 Thank you for attending the parent/ teacher conferences during these last two days. We really appreciate your partnership and support!
PTO Update: Please follow the link for a PTO survey! https://www.surveymonkey.com/r/KH9BK39
Family Breakfast and Lunch: We would like to invite family members to Lunch on Thursday, Nov. 10 beginning at 12:30 p.m. and breakfast on Tuesday, Nov. 22. Please make sure to enter through the cafeteria door and sign in. And, please look for a sign-up sheet from Ms. Ashley in the green folders.
Cost for adults to purchase breakfast or lunch.
Breakfast is $3.00.
Lunch is $5.00.
MCAS Dates for 2023: Tentative Dates for MCAS testing for students in grades 3-6.
ELA April 4 and 5
Math May 9 and 10
Science May 16
After-School Program Updates:
Session 2
Session 2 will start on Monday, November 28th. Session one will end Tuesday, November 22nd. The last "Community News" had the dates wrong – Mrs. Madden apologizes for the mistake!
New grant was awarded to the program!
The After-School Program was recently awarded an After-School and Out of School Time (ASOST) grant from DESE in the amount of $20,000. The purpose of this competitive grant is to enhance the quality of and increase access to after-school programs in order to improve the academic, physical, social, and emotional wellness of school-age youth during the school year.
If you have any questions about the program, you may contact Shannon Madden at smadden@hr-k12.org.
Reminders from Nurse's Office:
We are seeing empty candy wrappers on the playground and corridors. And yes, Halloween lingers till the sales shelves are bare, BUT it is my job to remind you that candy and sweet and salty snacks do not provide the best fuel for steady energy and good concentration in our students. We get calmer and happier energy from real foods.
Please look forward to a weekly Health Tip From the RH Conwell Wellness Committee Starting next week!
Please continue to watch for an OPT-IN form for COVID testing that will go home in your child's folder..
If your child is going to be absent or tardy, please email mbreymann@hr-k12.org and louellet@hr-k12.org.
We have seen no new cases today. If any family needs rapid Covid tests, please call.
If you have a health concern and feel that a call to Nurse Meg is warranted to help make a decision about sending your child to school, please text Nurse Meg at
413-320-8172 or email her at mbreymann@hr-K12.org before 7:00 a.m. and until 7p.m.
During school hours, Nurse Meg can be reached at 413-238-5856 extension 1.
Upcoming Events:
November 10: Equity Advisory Committee Meeting at 10:00 a.m.
November 10: School Committee Meeting beginning at 6:30.
November 11: NO SCHOOL – Veterans Day
November 17: PTO Meeting beginning at 6:00 p.m.
November 18: All School Meeting with featured guest, John Porcino a local Storyteller and Singer will perform.
November 23: Noon Dismissal for Thanksgiving Break Have a wonderful weekend!
Warmly,
Gretchen Morse-Dobosz
Principal/Superintendent, Worthington School District
gmorsedobosz@hr-k12.org