Get details about Xfinity and sign up at our socially distanced event!
WHERE:
R. H. Conwell Elementary School – outside
147 Huntington Rd, Worthington, MA 01098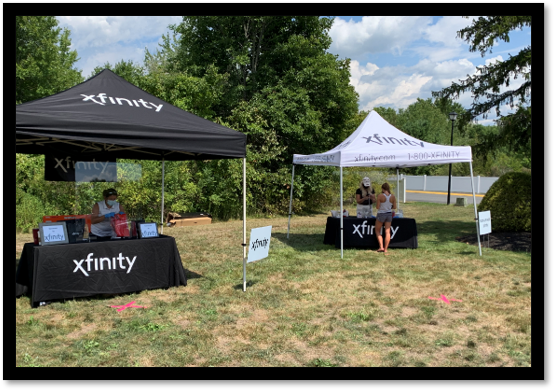 WHEN:
Saturday, September 26TH 2020
11 am – 2 pm
WHO:
Anyone located on the streets below in Worthington MA
Old Post Rd.
West. St.
Williamsburg Rd.
Thayer Hill Rd.
Starkweather Hill Rd.
Harvey Rd.
Cudworth Rd.
You are particularly encouraged to attend if you have a long drive-way or distance from the nearest utility poles, buried utilities or other potential non-standard installation situation.
The event is a meet and greet with the team to help answer questions and get you started.
If you have already connected with a team member you are welcome to stop by, but you are already on track to joining the Xfinity family!
Please send an RSVP via email or leave a voicemail if you plan to attend!
Face masks and social distancing required at event
No matter what street you are on if you are looking to connect about Xfinity please contact us via email or phone!