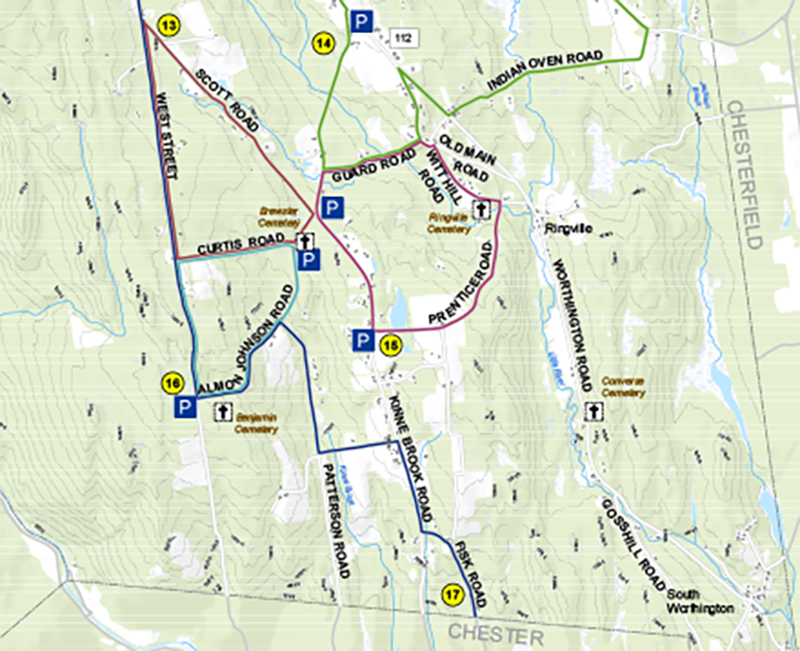 The Worthington Walking Trails Map offers 17 possible walking paths of varying length and difficulty to be found within the town boundaries of Worthington, Massachusetts.  All paths are currently on Worthington town roads so are accessible all year round.  The Worthington trails are part of a larger system of trails being identified by the Highlands Footpath organization, which would connect the communities of the Jacob's Ladder Byway and the Scenic 112 Byway (Lee, Becket, Chester, Blandford, Huntington, Russell, Worthington, Cummington, Chesterfield, and Goshen).
Links to Walking Maps in other Hilltowns can be found on the Hilltown Community Development's Healthy Aging page here.
Worthington Highlands Footpath representatives:
Roan Katahdin
Liese Schaff
Ben Brown
Pat Kennedy
If you'd like to participate in the trails project in any way, email highlandsfootpath@gmail.com to be added to our contact list.