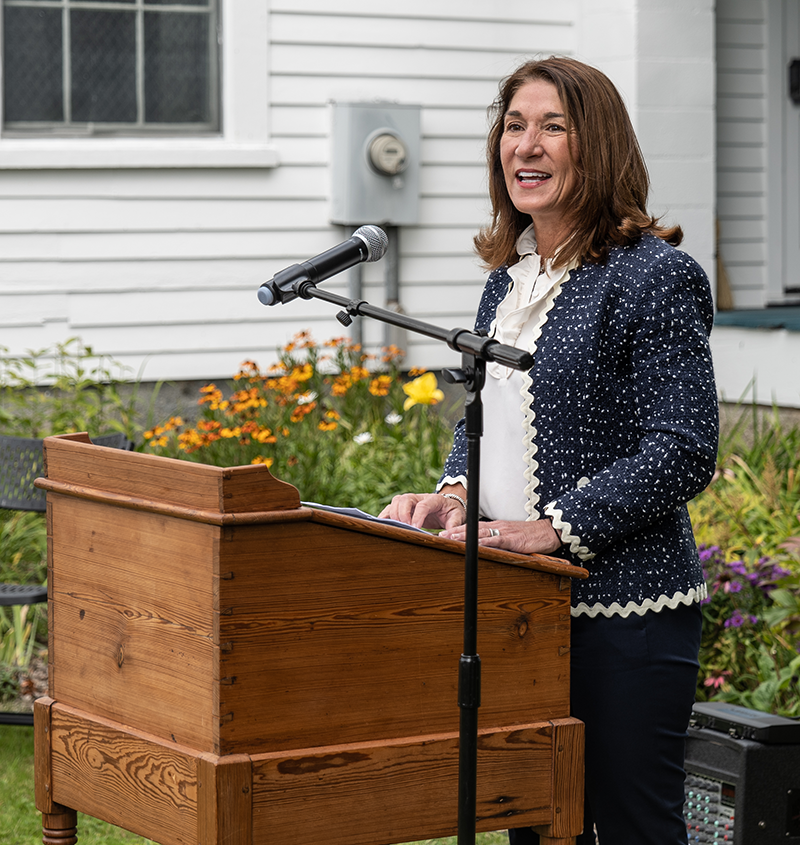 Lt. Governor Karyn Polito and Housing and Economic Development Undersecretary Ashley Stolba were joined outside the Worthington Town Hall on September 30, 2021 by state and local officials to celebrate continued progress toward extending high-speed internet to so called "Last Mile" towns.
Completed through a partnership with Comcast, Worthington's broadband network now reaches all homes served by public Utilities in Worthington. The project's total cost was approximately $3.7 million and was funded through a $2.2 million grant from the Mass Broadband Institute, $750,904 from the town, which is in addition to Comcast's capital investment of nearly $800,000.
Comcast has informed us that that to date they have provided service to approximately 60% of the town. As they wrap up the project in Worthington they will continue to offer free standard installations for the next 2 weeks or so. If you are interested in taking advantage of that, contact Barbara Eberstadt at Barbar_Eberstadt@comcast.com or (203) 321-3045.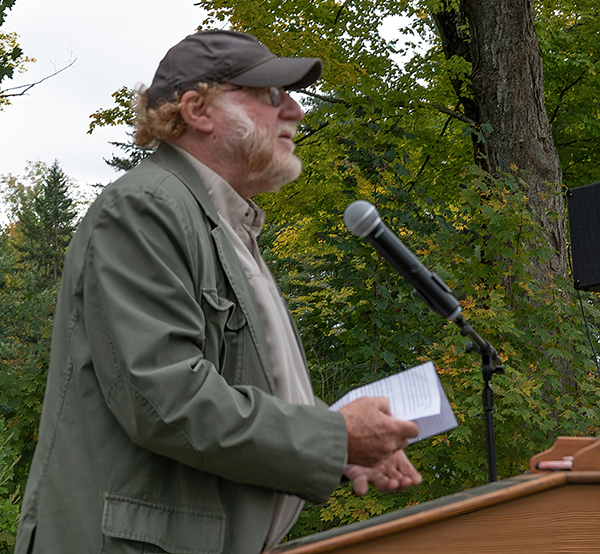 "Thanks to the efforts of the Mass Broadband Institute, the town of Worthington's leadership, and our partners at Comcast, we are pleased with the progress toward ensuring all communities across Massachusetts have access to broadband," said Governor Charlie Baker. "With these investments, we continue to work toward our goal of expanding broadband throughout the entire Commonwealth."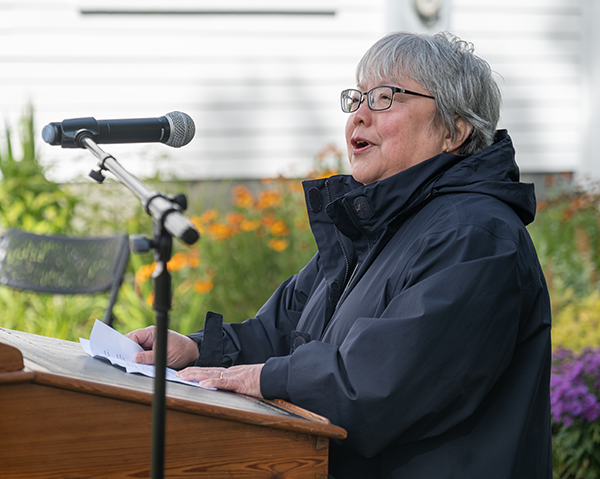 "By expanding broadband access, we can level the playing field and allow residents, students, and business owners to take advantage of new opportunities in the way people work, learn, and conduct business," said Lt. Governor Polito. "Through projects like this, we continue to make progress in closing the digital divide and ensuring that access to broadband is available across the state."
The Mass Broadband Institute received funding for the Last Mile Program through a $50 million capital bond authorization in 2014. An additional $45 million in capital bond authorization targeted at broadband infrastructure was approved in November 2017. Former State Representative and Worthington resident Steve Kulik was a leader in that effort and was recognized for his efforts by several speakers at the event.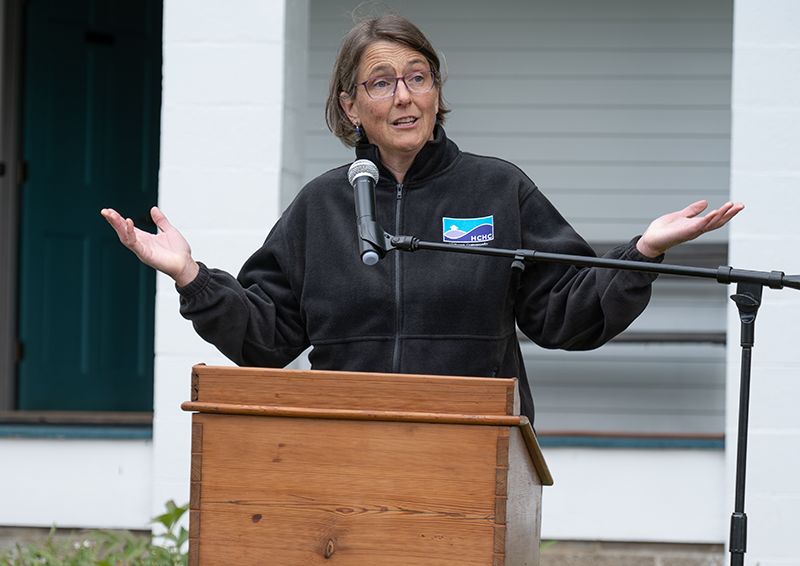 "I want to thank our state and our local partners, and key broadband providers like Comcast, for their extraordinary efforts to ensure broadband coverage reaches across the Commonwealth," said Housing and Economic Development Secretary Mike Kennealy. "As our world changes and the economy evolves, expanding the availability of high-speed internet is not just a matter of regional equity, but is also critical to ensuring residents of all ages across Massachusetts can access the same opportunities that are created through broadband."
"While we still have work to do to close the digital divide, the completion of Worthington's network is another major step toward achieving that goal," said Undersecretary of Community Development Stolba. "The completion of Worthington's network is certainly a major milestone and we are eagerly looking forward to the end of next year, when construction in all but one remaining 'Last Mile' town will be complete."
Other speakers at the event included Charley Rose and Amy Wang from the Worthington Selectboard; Patty Kimura from the Maples Senior Housing; Eliza Lake, CEO of the Hilltown Community Health Centers; and Cai Walkowiak, School Committee Vice Chair.