This coming Saturday, to kick off Worthington's "Founders Day" celebrations, the Worthington Historical Society will lead a walking tour of Worthington Center, concluding with a visit inside the Congregational Church. Come learn about the historic houses of Worthington Center (once known as "Center Village") and the characters who lived there. Admission is free.
Date: Saturday, June 29, 3:30 to 5:00pm
Meeting place: outside the Congregational Church, 159 Huntington Road
The walking tour will proceed from the Church to Harvey Road and back – about 15 minutes of walking altogether. If you need assistance, the Worthington Golf Club has kindly offered free use of its golf carts. Space on the carts must be requested in advance by contacting Evan Spring at evanspring@gmail.com.
To complement the walking tour, then Historical Society has assembled an online exhibit of historic postcards with photographs of Worthington Corners from the WHS collection.
Founders Day festivities will continue long into the night with a potluck dinner and free music from Old Country Road and Friends.
3:30-5 p.m. – The Worthington Historical Society House Tour
5-6:30 p.m. – Arrival, Pot-Luck setup and Happy Hour
6:30 p.m. – Brief announcements and dinner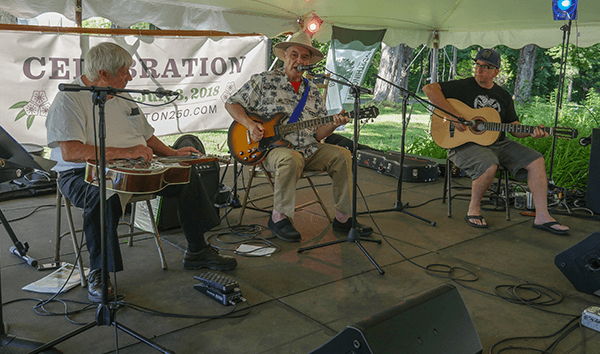 7-8:30 p.m. – Live music from Pete McLean's Old Country Road and Friends
8:30-11p.m. – Socializing