The Massachusetts Broadband Institute (MBI) held a special board meeting at the Worthington Town Hall on Friday, April 12, 2019.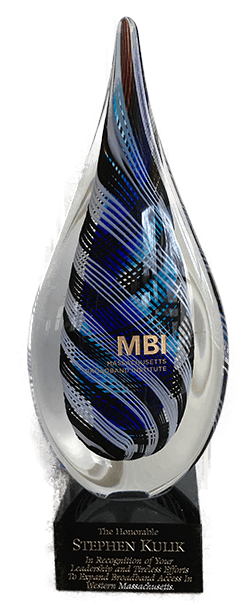 At the meeting they honored the former State Representative for his work in the legislature to bring broadband to the unserved towns of western Massachusetts. The MBI presented Steve with a special glass sculpture inscribed: "In Recognition of Your Leadership and Tireless Efforts To Expand Broadband Access In Western Massachusetts."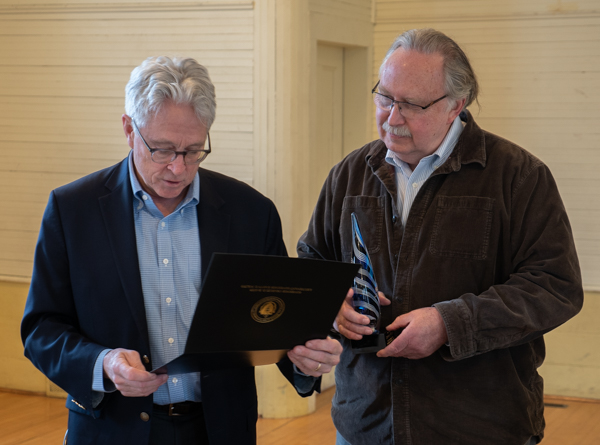 Representative Kulik was also honored "On behalf of the citizens of the Commonwealth" with a citation signed by Governor Baker and Lieutenant Governor Polito presented by Peter Larkin, MBI Board Chair, Special Advisor, Executive Office of Housing and Economic Development.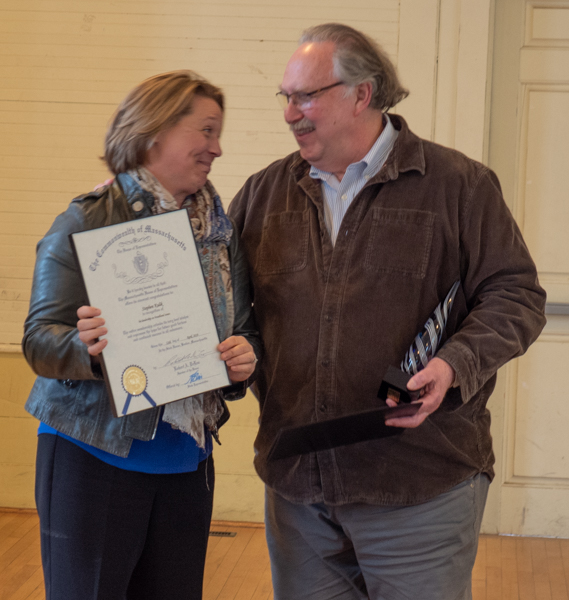 In addition, Representative Natalie Blais, Representative Kulik's successor, presented Steve with a citation on behalf of the entire Massachusetts House of Representatives "In recognition of his leadership on broadband Issues."