Back in November of 2017, the town voted to raise and appropriate $25,000 to purchase and install a paper compactor at the transfer station. The wheels of progress do grind slow, but those plans are finally being realized and should be completed just about a year later.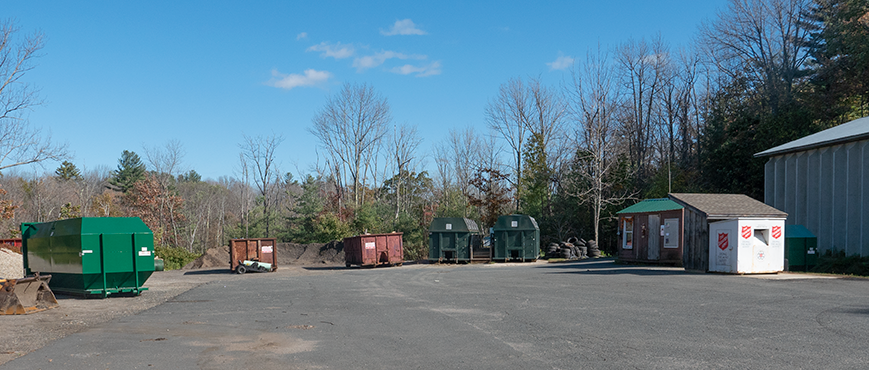 You've probably noticed changes afoot, first with the arrival of a couple of new containers. Those are containers for the compactors. The one we had been using for the trash compactor wore out and we've been renting one for the past several months. As you can see from the diagram above, the general layout of the Transfer Station is changing to accommodate the new paper compactor.
Two new concrete pads have been poured. One for the paper compactor which is right next to the existing trash compactor and where the Attendant Shed used to be. The other is where the paper container used to be (it was sitting on bare ground.) The cans and bottles container will switch to that side of the stairs and the new Attendant Shed will be on the other side where the bottles and cans container is now.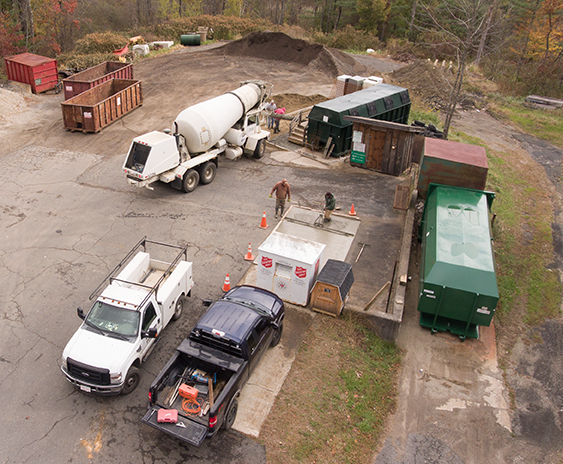 The cement is now curing and the new compactor is scheduled to be delivered November 5 & 6. We're also expectiing the new shed to be delivered in the next week. It and the compactor will need electrical work done. If all goes well we'll be up and running with the new layout by Wednesday November 7 and/or Saturday, November 10.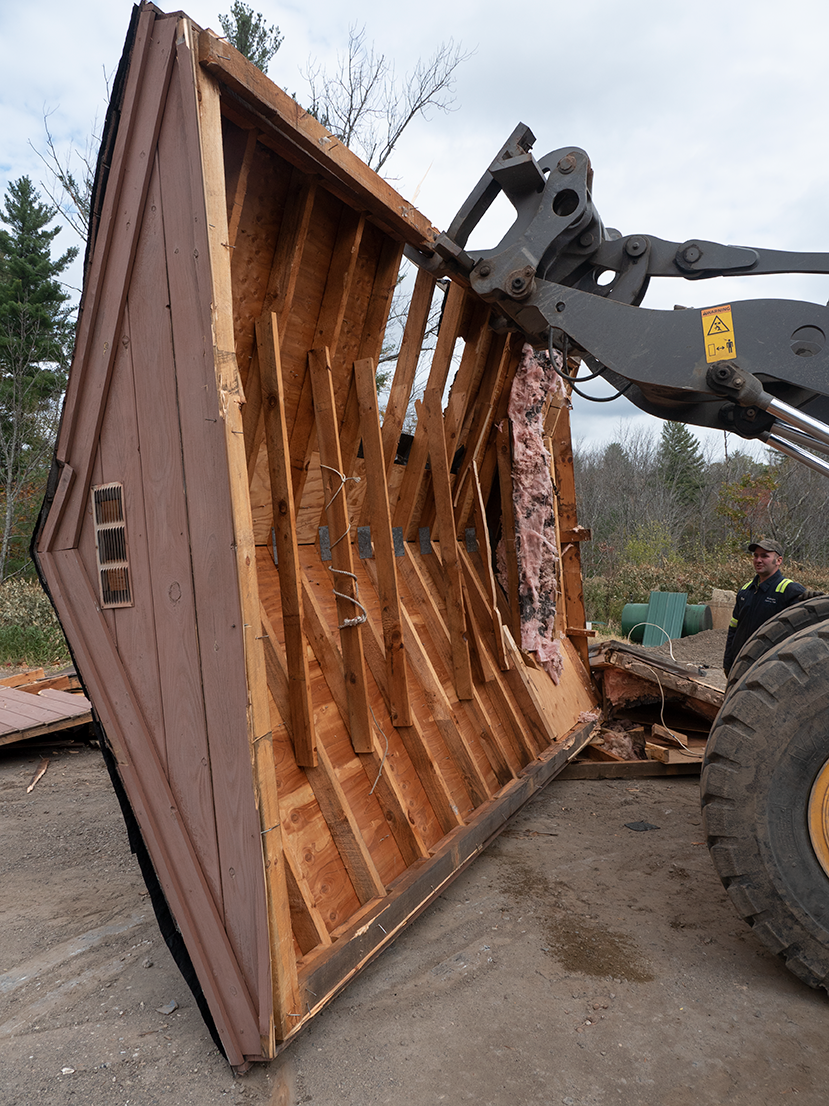 Thanks for putting up with a little inconvenience and to Susan for rolling with all the changes.
Still to come, we know we need to address the stairs going up to the bottles and cans container and are working on plans for a ramp alternative.