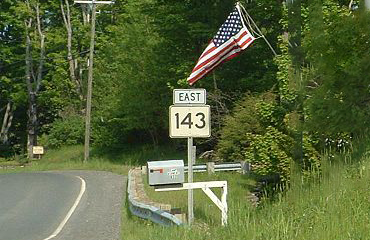 The Town of Worthington is proposing full-depth reclamation of the roadway surface along Route 143 (Old North Road/Williamsburg Road), between the Peru Town Line to the Chesterfield Town Line.
The approximately 7.5-mile project includes:
Road widening (road center will remain essentially the same), in some areas
Replacing the existing storm drainage system structures along Old North Road (drop inlets/culverts/headwalls) and Williamsburg Road (installing/replacing deep sump catch basins)
Upgrading the geometrics at the Route 143/Route 112 intersection at Worthington Corners (Town center), with a with a mini roundabout
Safety improvements such as installing new signs and thermoplastic pavement markings throughout the Route 143 road corridor for improved bicycle and pedestrian awareness.
An Environmental Notification Form (ENF) has been submitted to the Massachusetts Environmental Policy Act (MEPA, 301 CMR 11.00)) Office for this project.
Details
Starts On
May 30, 2019 - 11:00 am
Ends On
1:00 pm
Event Categories
Venue

Worthington
MA
United States
01098
Powered by Yendif Technologies