I am proud to confirm that four members of the Worthington Fire-Rescue Department, as well as Police Chief Bob Reinke, have received awards for saving a human life at the 2023 Hampshire County EMS banquet, which was held last Wednesday.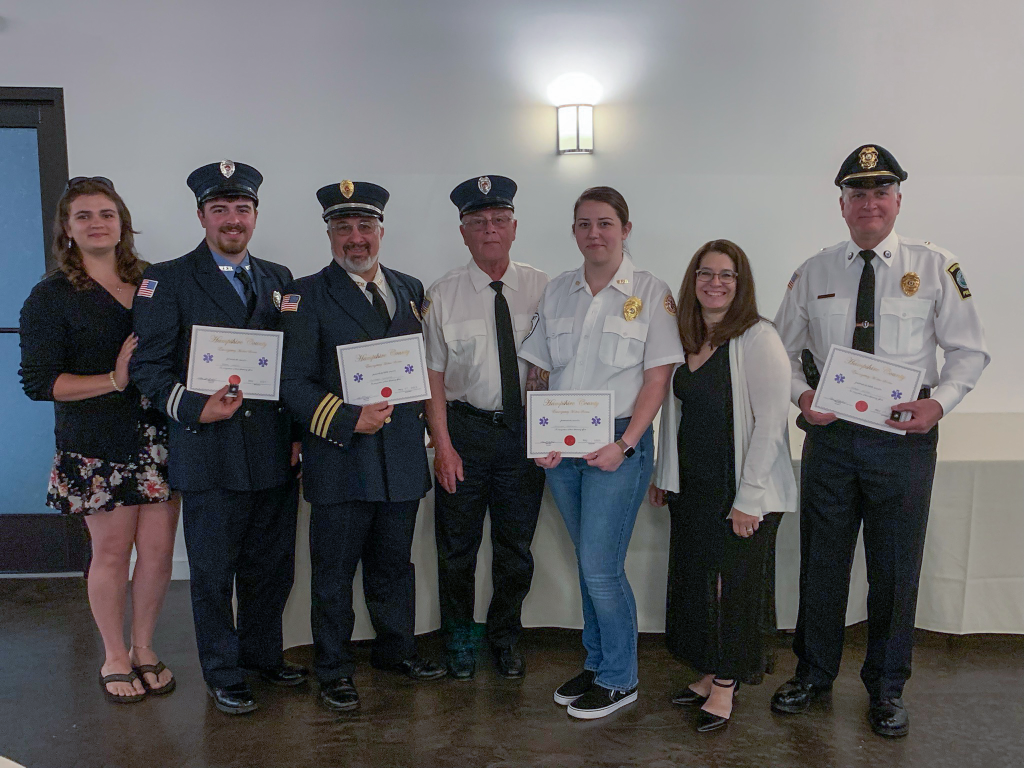 Fire Depertment members Captain Mike Dondiego, Lieutenant Rheal Labrie, First Responder Paul Sena, and EMT Melinda Hodgkins were honored along with Worthington Police Chief Bob Reinke. Congratulations to each for recognition richly deserved.
Thanks are due to our community, our Select Board, and our Police Department for their on-going support.
Rick Scott, Worthington Fire Chief